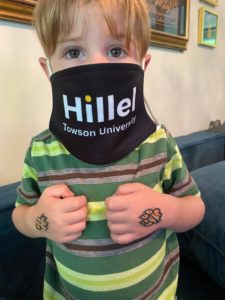 Designed by Shannon Atkinson
Purchase your very own Towson University Hillel mask! Replaceable filter and adjustable siding included! 
Support Hillel and save lives! Keep our staff, students and community safe!
Thank you, Designs by Shan, for your high quality creation.  If you have any questions about the mask please feel free to contact us.